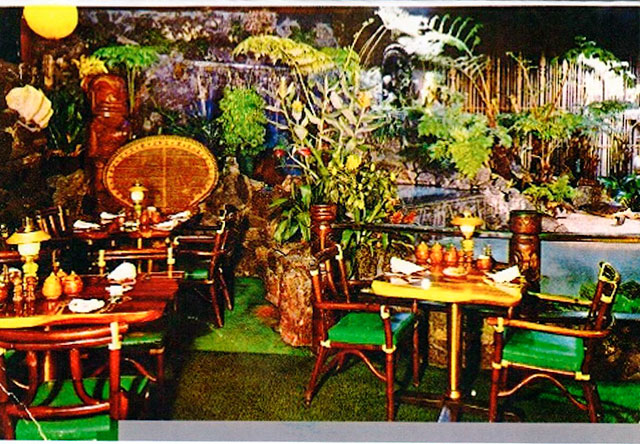 Interior Landscape Pioneers – a look back
Back in the 1960s Far East Plant Rentals (as we were known at the time), was a pioneer in the indoor plant landscape industry, using live plants to create a desired Tahitian motif at a famous landmark Rodeo drive restaurant called The Luau in Beverly Hills. This restaurant also known as the Tiki Oasis was owned by Lana Turner's husband Steven Crane.
How We Began
The company was started by two guys looking to fill a need back in 1967 as Far East Plant Rentals, one of the early plant service companies. Separating in 1973, one became Asia Plant Rentals, the other Unique Plant Rentals. Today the two companies are reunited under UPR Inc. and over 40 years later we are still upholding the standards & integrity of a small family-owned business.
Our Mission
Our mission is not to be the biggest in the industry, but to be a down-to-earth company that is honest in dealing with its clients. We're not in it just to make the sale. We want to provide a quality service and supply you with the best plants for your exact type of space.
Our own integrity is important to us, so we will give it to you straight and honest. We don't just say "YES" to make a sale. We want a long-term client relationship with you.
Unique Plant Rentals is a minority-owned and operated business.
Unique Plant Rentals Inc is a Licensed State Contractor, and a State-Certified Pesticide Applicator.
Unique Plant Rentals is a member of the following organizations:
AmericanHort
BBB, Better Business Bureau
CANGC, California Association of Nurseries & Garden Centers
GPGB, Green Plants for Green Buildings
NALP, National Association of Landscape Professionals
PAPA, Pesticide Applicators Professional Association
US Chamber of Commerce